Hermanus was the home of the world's oldest living professional photographer, Thomas Ravenscroft, for the last years of his long life.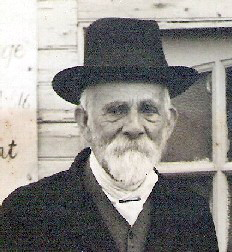 Certainly South Africa's most famous photographer, whose career spanned two centuries, Thomas Ravenscroft left a volume of work to the nation which remains a source of great historical significance and heritage value.
Most of his photographs and negatives are housed in the National Archives, but Hermanus itself has an important collection of his photographs in the local Museum that spans the earliest years of the town's development through its growth into the early 20th Century.
Born in 1852 in Malmesbury where his father had a general dealer's store, Ravenscroft was a most remarkable man whose character, personal pleasures and deep spirituality are reflected in his photographs.
At the age of 17 when he left home to apprentice himself to the well-known Cape Town photographer William Moore, photography was in its infancy having only arrived in Cape Town in 1842.
Cameras, lenses, development techniques and negatives were mostly very basic. They were also cumbersome, relatively unreliable and never less than expensive.
Not surprisingly, for his enthusiasm for photography knew no bounds, Ravenscroft mastered his art quickly, showing an exceptional talent early in his career that would grow quickly to become quite formidable.
Consequently his career flourished:  It was not long before he had his own studio and mobile cart and started venturing out with his cameras to capture landscapes and activities in the Western Cape.
A master of perfect infinity focus, he revealed early on through his images, his fascination for avenues of trees which appear frequently in his collection of work. One of his earlies photographs is the avenue of oak trees in Cape Town's Company Gardens which became his bestselling penny postcard selling thousands of copies in his lifetime.
Very early in his career, his technical skill was already far more advanced than his peers. His eye for composition, depth of focus, mood, and observation of people, social behaviour and sense of humour can be clearly seen in his work.
His love of mountain climbing, picnics, the seaside and portraiture is also spontaneously reflected.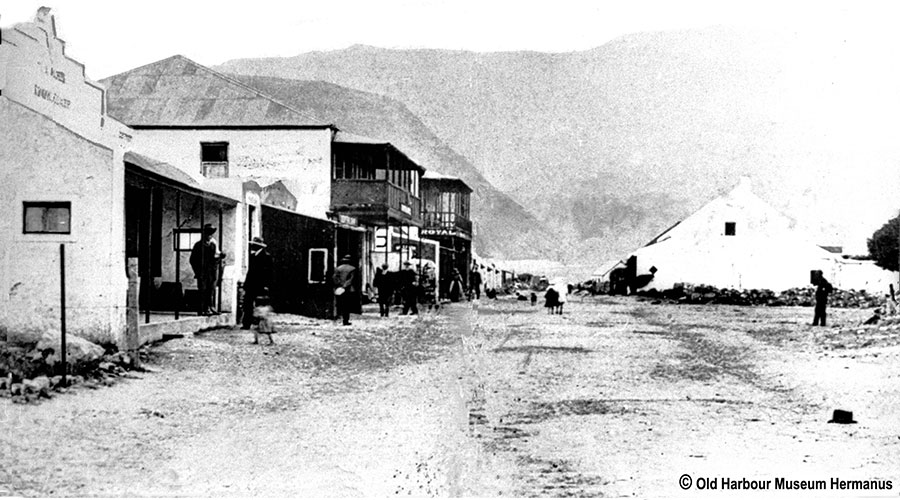 He married young, taking his bride Elizabeth Viljoen of Robertson, his manservant/ photographic assistant and dog with him on his photographic safaris throughout South Africa in his travelling carts.
Mrs Ravenscroft must have had a hard life for  it is said that she gave birth to five of her eleven children inside, under of next to a  cart before she had a permanent home.
Eventually, she had her longed for home in Robertson where their large Victorian corner house also accommodated his studio and a small printing works from which he published newspapers and religious tracts.
As a portraitist he was much sought after.  Indeed, South Africa is full of his portraits which found their way into mahogany frames on the walls of voorkamers and dining rooms as well as photographic albums.
But it was his portraits of Cecil John Rhodes that made his name in Cape Town when the family relocated there to Claremont in the late 1800s.
Rhodes, who hated being photographed, was so impressed with Ravenscroft's work that he insisted only Ravenscroft's portraits of him may be published, framed or hung. The two men became personal friends, and it was not unusual for the Ravenscroft children to ride ponies in the grounds of  Groote Schuur while their father took tea with Rhodes on the famous veranda between photographing the entire interior of Rhode's private home.
It was undoubtedly Rhodes' influence which resulted in Ravenscroft being appointed by the Colonial Government to tour – over many years – the entire country to photograph towns, villages, farms, roads, bridges, railways, dams and agricultural life.
And it is this remarkable collection of over 3000 existing photographs that are now preserved in the National Archives.  It is of great historical significance because no one else has ever recorded South Africa so widely in photographs since.
Undoubtedly, some of the earliest photographs of Hermanuspietersfontein were taken on these journeys when he also visited Greyton, Bot River and other towns along the Riviersonderend.
Was this perhaps how he came to know Hermanus, decided to holiday here with is family, and eventually settle at the age of 67, 30 years before he died?
By this time, he had accumulated some considerable wealth, particularly from self- publishing and printing countless penny postcards of South African views, places and people. These found their way all over the world and are today much sought after, valuable collectors' items.
His comfortable house with a large back garden was on the Main Road in Hermanus where the Post office and Caltex garage now stand.
Off his vine covered back veranda was his portrait studio and developing room cluttered with a vast assortment of cameras, lenses and photographic paraphernalia.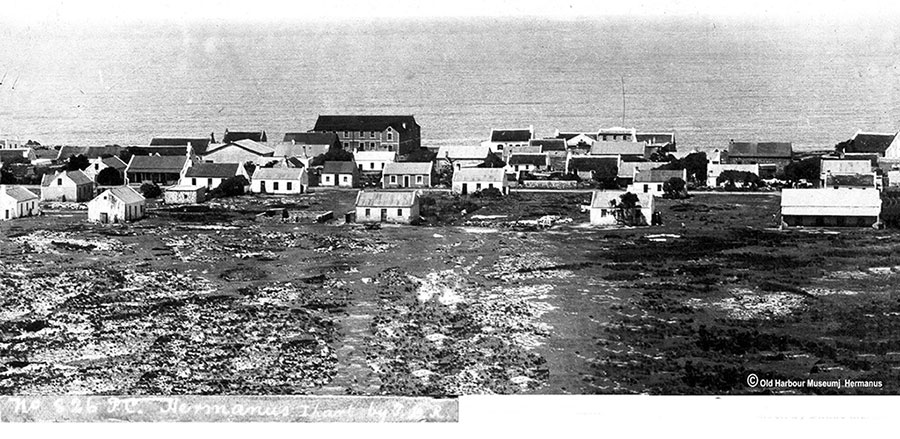 Next to the house was a timber cottage, from which his daughter made appointments for portrait sittings, exhibited her father's photographs and took orders for thousands of prints. He photographed holidaymakers on the Hermanus beaches, at the rock bathing pools, on the lagoon, up the mountain and on fishing trips. These too are now scattered all over the world.
A description given by his grandson Michael who visited his grandfather before World War 2 says:
"His house was hard up on to the main road which had been upgraded over the years so that you had to step up from the stoep onto the sidewalk to cross the road.
The sign on the door of his weathered timber shop made it clear that only women dressed conservatively in accordance with the displayed bible quotation would be photographed.
Group photos were taken in the house sitting room with grandfather using his large indoor camera, black cloth covering over his head, the works. I am fairly sure the developing was done there in the back lean- to of the house. "
Ravenscroft remained interested in astronomy all his life, using his strong telescope to explore the night skies, marvel at the universe and watch climbers on Hoy's Koppie.
It is fitting that the road alongside the South African National Space Agency in Hermanus is named after him.
As he had done for many years past, on Sundays he dressed in his best black suit and hat and drove his Austin car to Hawston, where he preached God's word to open- air Christian gatherings and distributed the religious tracts which he had printed himself on his small printing press.
His grandchildren recorded that he was working right up to a week before he died in his home in 1948 aged 97 – the world's oldest working professional photographer.
He is buried in Hermanus Cemetery, leaving behind a captivating collection of photographs that continues to enthral us with both pride in his artistic and technical ability as well as appreciation of its historical fascination.
Felicity Jervis
Vermont 1 Feb 2016 Copyright