Aberdeen Street walk
On 6 October twenty-odd keen history enthusiasts braved the rain and cold to discover the legacy of Aberdeen Road in the Hermanus CBD. Researched and presented by Angela Heslop with the assistance of Corrie Smit.
The walking tour covered the social events of the time, the houses and their occupants situated on both sides of Aberdeen Street  from the offices of the Hermanus Times to its junction with Mitchell Street.
There were a  collection of photos of personalities and artefacts of a bygone era, including penny sweets, bars of soap wrapped in newspaper and an enamel container with which residents could fetch their 'take away' suppers at local boarding houses created a feel for the past.  Many participants on the walk whose parents or grandparents lived on the street also shared stories and memories of living or visiting on the street.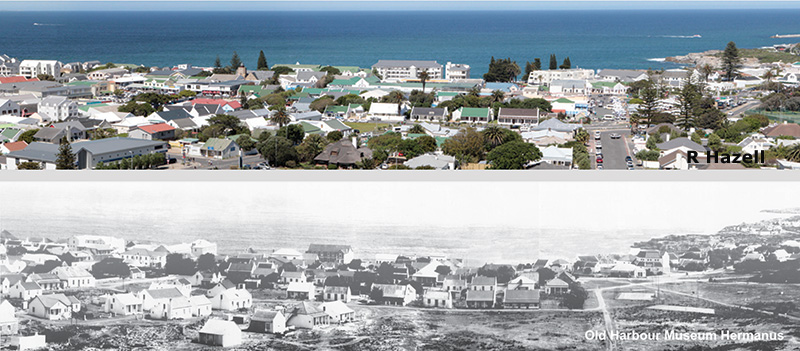 Article: Elsabe Brink. New photo of Aberdeen Street: Ronnie Hazell.