Schoongezicht, the home of the Luyt family from 1922 to 1985, is no longer with us. It was a great part of Hermanus for over 60 years and then demolished. The 'wedding cake' apartment block called Birkenhead was built on the site, across Marine Drive from the Marine Hotel. John Luyt owned both the Marine and Riviera Hotel and his wife, Johanna Susanna (Joey) lived there until her death. When very special guests came to Hermanus, the Luyts would move out of Schoongezicht and into the hotel and accommodate the guests in their home. Sir William Hoy sent the Head Chef from the White Train (before the Blue Train) with other staff to cater to the guests. The best-known guests were the Earl and Countess of Athlone, who came several times in the 1930s. It was a lovely house in the South African tradition and had brilliant sea views. Later in life, Joey ran a florists shop from a cottage in the grounds.


Schoongezicht with late 1920s vehicles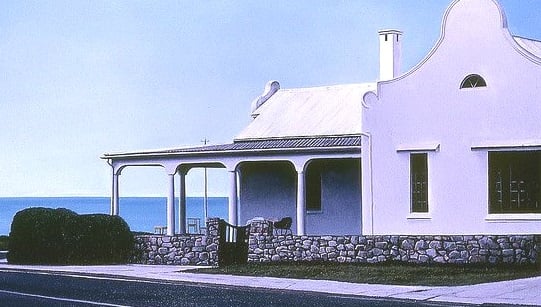 Schoongezicht seen from the Marine Hotel. This is a painting by Jon Kramer from an old photograph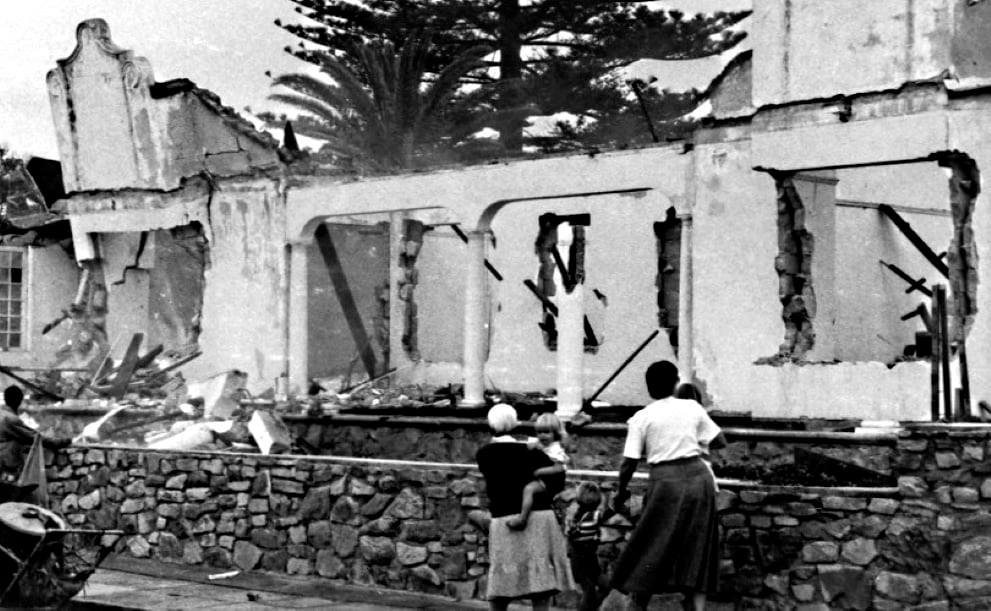 Demolition of Schoongezicht.However, the Norfolk Island Pine tree still stands on the Main Road side.