Welcome to The Hermanus History Society
A GUIDED TOUR of ST. PETER'S PARISH CHURCH
(Celebrating 150 years of Anglican Worship in Hermanus)
1868-2018.
This Guided Tour of the beautiful stone ST. PETER'S PARISH CHURCH in Main Road, Hermanus,will incorporate a little architecture, ecclesiastical artworks, and meaningful stain glass windows and some HISTORY too. The Tour will take approximately 40 mins and will be followed by a Cream Tea in the Garden, weather permitting.
DATE: Monday 20th MAY 2019
TIME: 10 o' clock (10am)
DURATION: ~ 45mins
PARKING: via Marine Drive Entrance
COST: Donations to St. Peter's Parish Church
GUIDES: Judy GEORGE and Elizabeth JONES (Authors of "To the Glory of GOD; The Parish of ST. PETER Hermanus")

Donation to St Peters gratefully appreciated.
QUIZ QUESTION: If a Century is 100, what is the name for 150?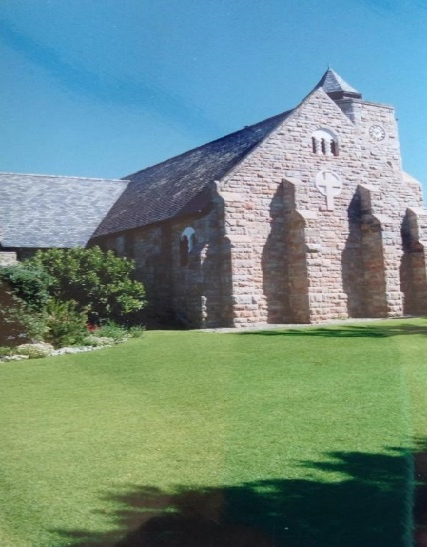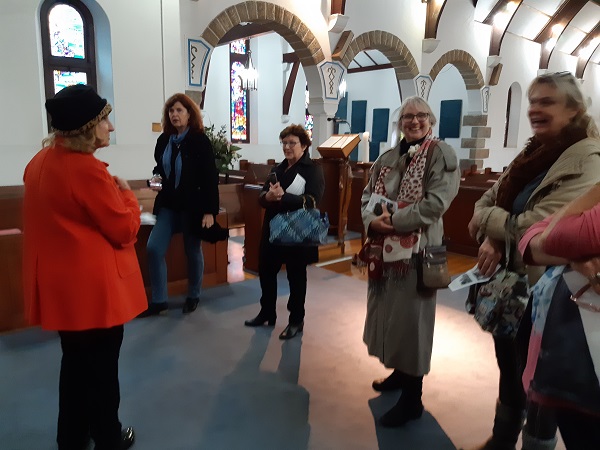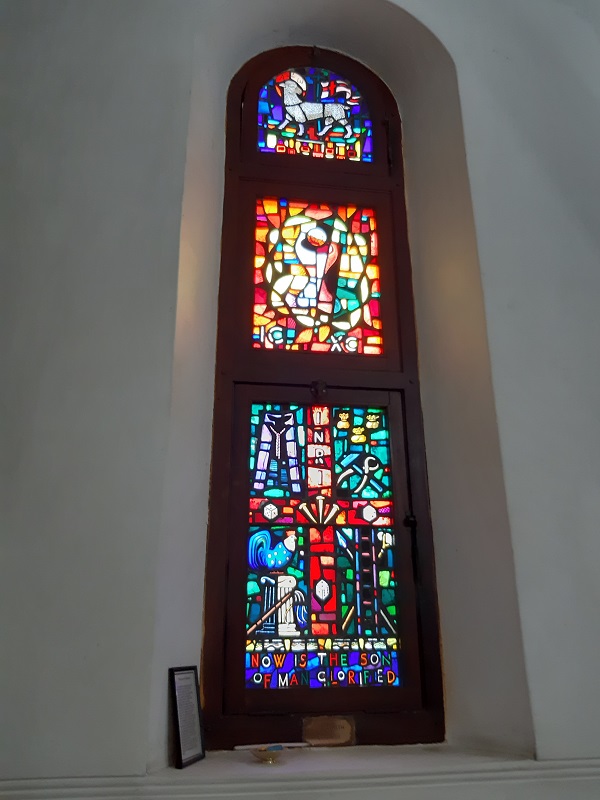 BACKGROUND

The interest in history started in 2007 when the late SJ duToit a well-known writer of the people and places related to Hermanus and Stanford, introduced Angela Heslop to local history. Five key people formed a group to undertake the task to create a time line of the history of Hermanus, requested by the Heritage and Aesthetics committee.
OUR MISSION

The Hermanus History Society (HHS) is working towards becoming the premier source of information concerning the history of the greater Hermanus area (from Voelklip to Fisherhaven), the Hemel-en-Aarde valley and selected inland rural areas. This information will be made freely available to all interested parties.